AKH Online, Inc
Accomplished Internauts
The April 2012 issue of Popular Mechanics magazine calls Adobe Flash "buggy, insecure and resource-hungry", without their typical supporting evidence.
⇒

Voice
No Smoking. Turn Off Your Pagers?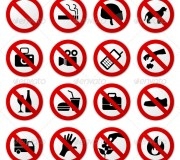 Most all theatres have some pre-curtian announcement of house policies; which include reminders to silence your phone or pager. Does anyone even have a pager anymore?
This meandering announcement-turned-rant was recorded for The Next Stage Theatre.
Listen to announcement