AKH Online, Inc
Accomplished Internauts
Here are some ways that application development contractors can piss off clients, and make all geeks look bad.
⇒

Voice
Brother's Birthday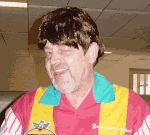 Actual voicemail message left for my brother while he was out with his wife on a nice birthday dinner.
I'll admit my inspiration was an old Saturday Night Live routine with Bill Murray.
Telephone quality
Listen to the message